Star Gazing in Monument Valley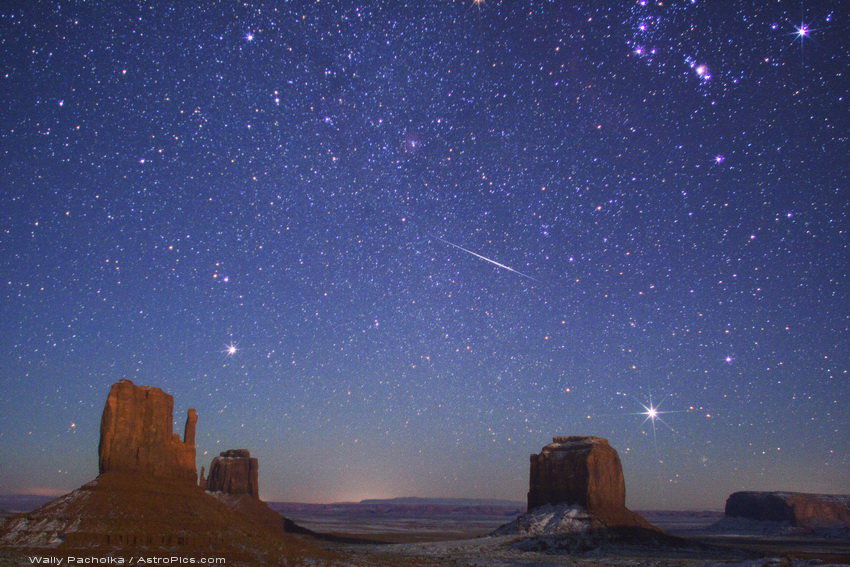 Most visitors to Monument Valley come to see the iconic formations during sunrise or sunset. But while staying overnight they discover the amazing beauty of the stars over Monument Valley. There are only rare evenings when the beauty of monument valley is clouded by cloud cover. And although some full-moon nights may not be the best for astronomers, they are still fabulous for the photographer looking to capture the moon over the mittens in the Valley.
If you are looking for a forcast of the darkest of nights in Monument Valley, the Clear Sky Chart from Natural Bridges is the nearest forecast for dark nights. For a full description of the color codes, go here, but in short blue for Cloud Cover, Transparency, and Seeing is ideal while black for Darkness makes for the darkest of nights.
For a more scientific and visual look at why Monument Valley is one of the few remaining locations in all of the United States and Europe with naturally dark skies, download the PDF of the First World Atlas for Artifical Lighting.