History of the View Hotel
As a young girl, Armanda Ortega, President of ARTSCO Inc, was fortunate to have grown up in two unique worlds. She learned traditional Navajo ways from her mother's Native American family who staunchly followed traditional religious and cultural practices. She also learned another world from her father's family where her grandfather was the legendary Indian trader, Armand Ortega, Sr.
Armanda's maternal grandfather was a rancher and Navajo Nation grazing officer for 25 years in the Oak Springs chapter. He taught her many things and made it known that his wish was that Armanda not only come to understand and respect Navajo traditions and culture, but that she would also be able to build upon her family's history and open a business on the Navajo Nation. His vision was that her business venture would promote understanding of Navajo ways and also serve to benefit local Native Americans through job creation.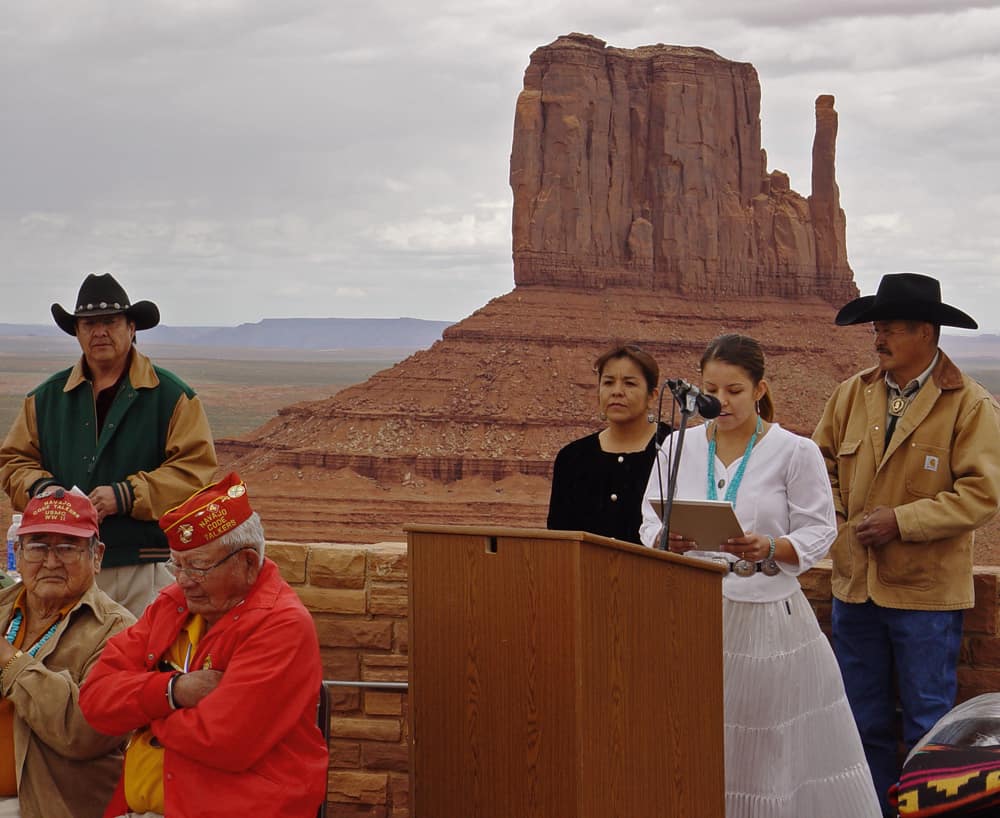 The other world that Armanda grew up in was influenced greatly by the Ortega's long and successful business history of trading and supporting appreciation of Native American handicrafts. Armanda grew up near her grandfather Armand Ortega, Sr. and he taught her something new about the family business every day. His wish was that Armanda successfully combine her Native American heritage and strong business background to one day form her own company and take that company to a level beyond that yet achieved by any Ortega family member.
With the help and guidance of both grandfathers and her parents providing a solid foundation, Armanda is now the sixth generation of the Ortega family to work with artists and other southwestern Native American tribal members. This legacy encompasses over 120 years of cumulative knowledge and unique skills.
The View Hotel is a Navajo owned business located within the Navajo Nation and the Navajo Tribal park at Monument Valley. Opened in December 2008, we feature carefully designed accommodations that serve the needs of visitors from around the world while blending with the environment so as not to detract from the beauty of Monument Valley. Our three floors provide 95 rooms, each one with a private eastern facing balcony with views unlike anywhere else in world. Our top floor features StarView rooms with unforgettable views of the stars, the entirety of Monument Valley, and serves as a perfect venue for amateur night-time long exposure photography without leaving the comfort of your room.   Other amenities include wireless internet access in the lobby, conference room, a fitness center with sunset views, flatscreen televisions. Also included are in-room coffee makers with organic coffee and tea, a micro-frig, and microwave. Unique to The View is the authentic Native American décor with a locally woven Navajo Rug, traditional Navajo dye chart, and other Native American inspired decorations.